A new formula that doesn't compromise on caring for your lips, bright colors or naturalness. Discover our Rouge Elixir lipsticks.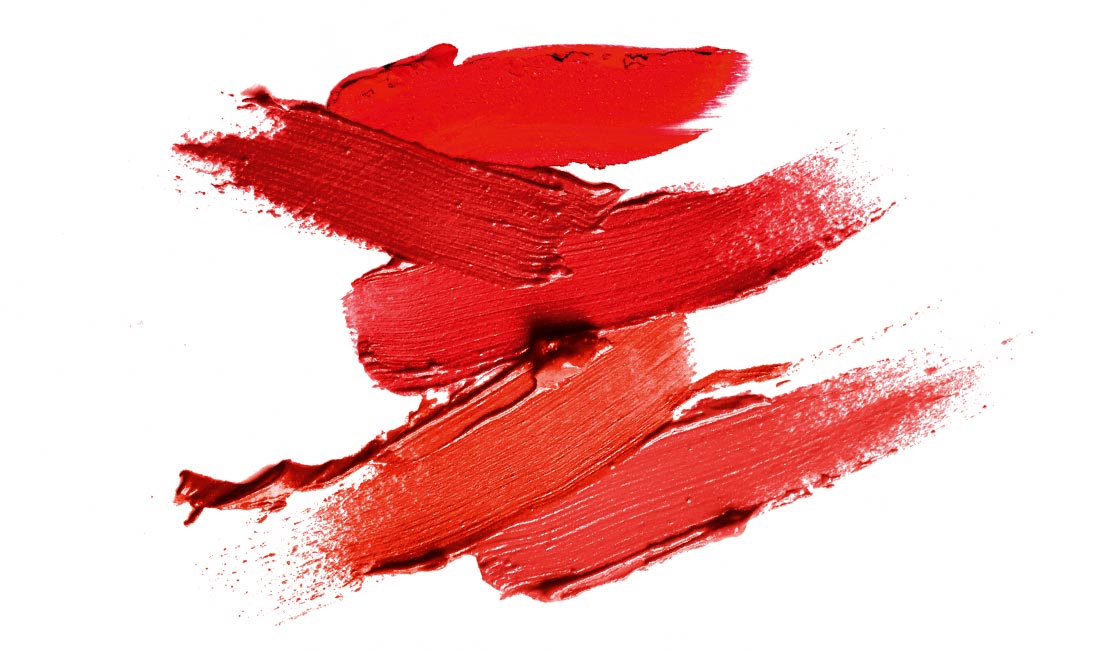 Rouge Elixir is a brand new range of modern, more inclusive shades that are easy to wear. All formulas moisturize and protect your lips to offer unique comfort.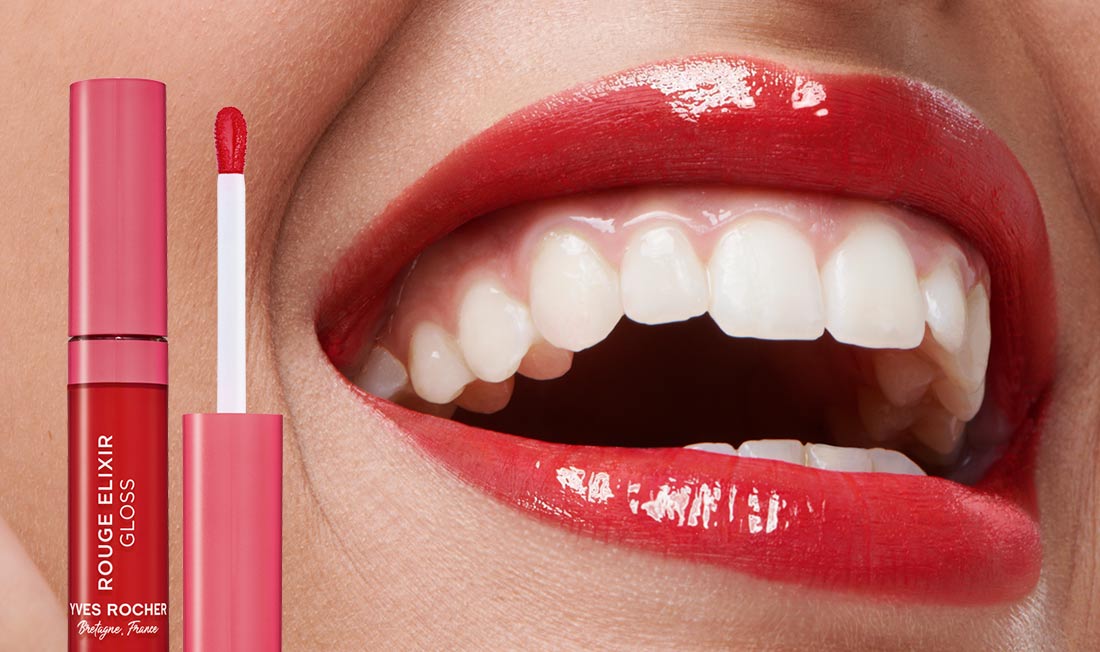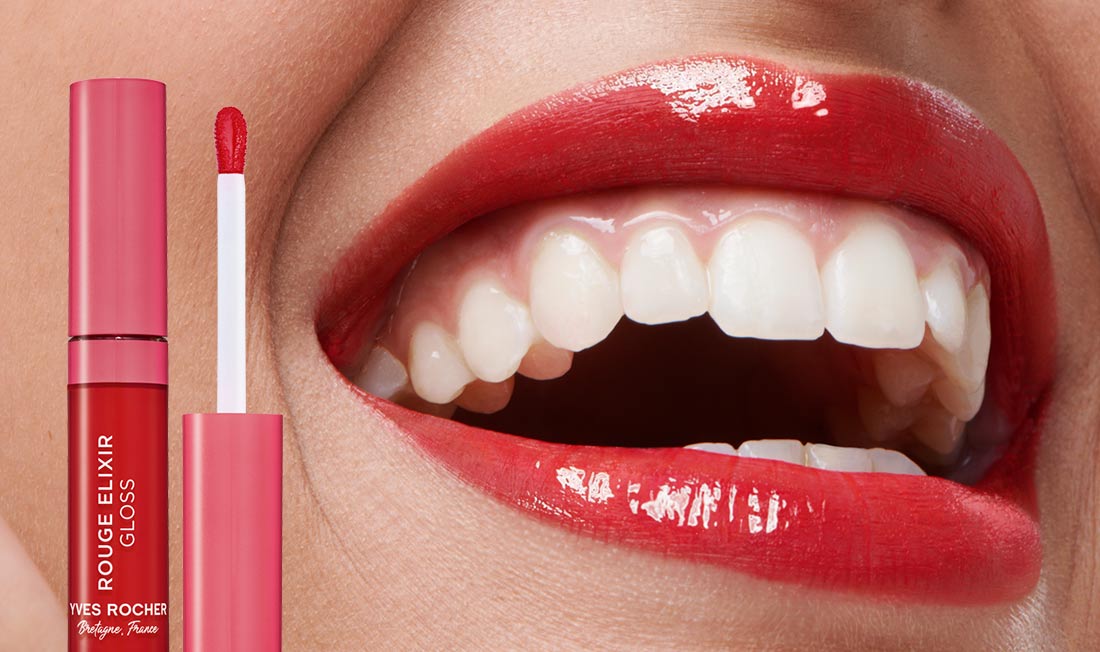 Rouge Elixir Gloss
Why should you have to choose between pigmentation and shine when you can have them both in one product!
This Yves Rocher gloss has a new formula rich in camellia oil and is made of 90% naturally-sourced ingredients.
More than a gloss, this is a moisturizing and nourishing treatment available in 10 impactful shades that guarantee a mirror shine in an instant.
The result: shiny and radiantly-colored lips.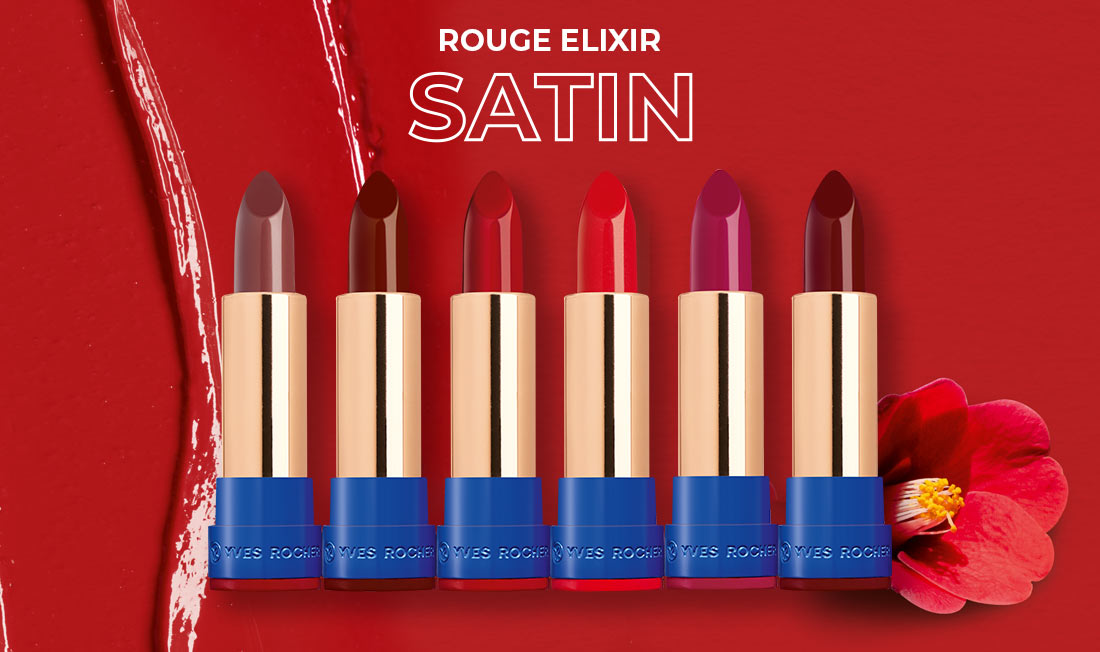 Rouge Elixir Satin
Discover the first Yves Rocher satin lipstick made of 89% naturally-sourced ingredients for a look that makes an impact while leaving your lips moisturized!
Rich in camellia oil, its luxurious and creamy formula offers intense pigmentation and a unique texture. After just one application, Rouge Elixir Satin offers perfect coverage, moisturization and nutrition, leaving your lips feeling comfortable and soft all day long.
Which of its 24 shades is your favorite?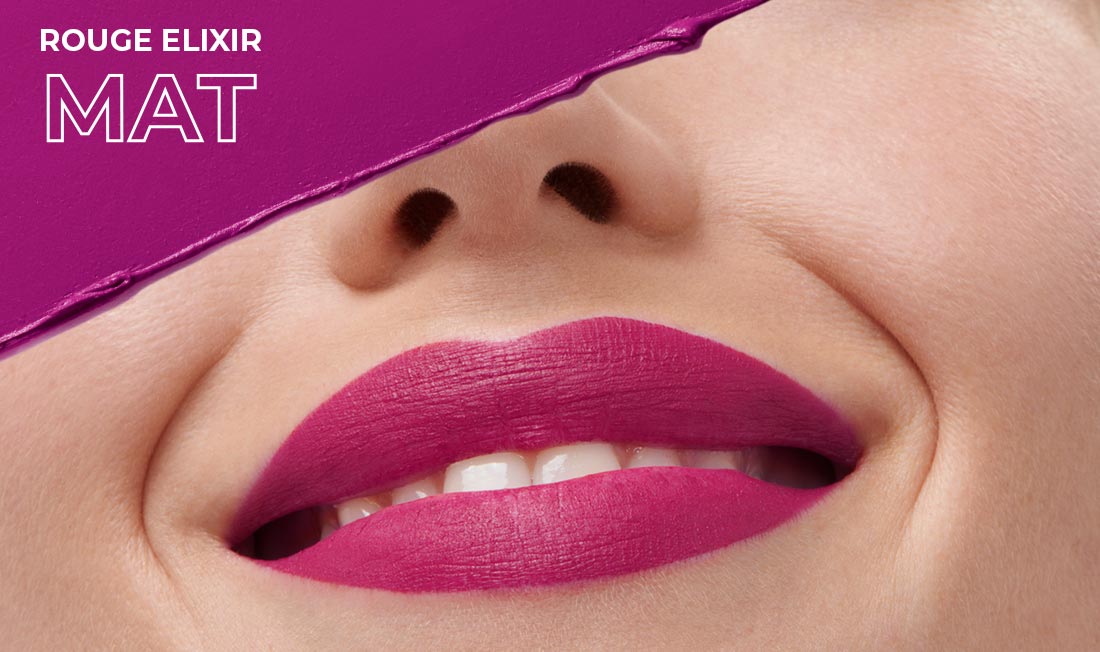 Rouge Elixir Matte
For an intense and matte result that doesn't compromise on comfort, discover Rouge Elixir Matte! Made up of 83% naturally-sourced ingredients, it's your perfect match.
It guarantees a highly pigmented look with a velvety matte finish that doesn't dry out your lips or leave any second-skin effect. Just like the Rouge Elixir Satin, its formula is rich in camellia oil to offer comfort throughout the day (up to 8 hours*).
It is available in 12 shades to satisfy all your desires.
*Objective clinical study on 13 women.
Rouge Elixir Pearly
The Rouge Elixir Pearly is the perfect combination of a pearly effect and comfort !
Rich in cherry oil, it gives your lips the perfect shine while offering absolute comfort thanks to its melt-in texture.
Discover the 6 pearly shades !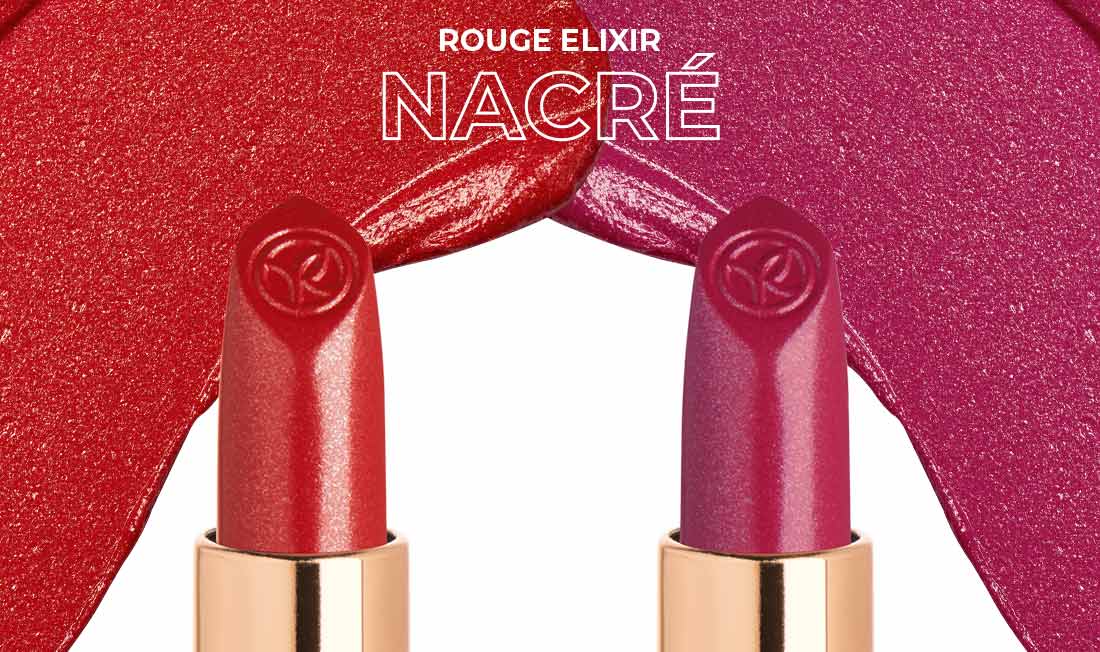 Application tip:
For a perfect result, use the Rouge Elixir Contour Lip Pencil, lining the contour of your lips starting at the cupids bow and blending inwards. Then apply the Rouge Elixir starting from the center of your lips and working outwards.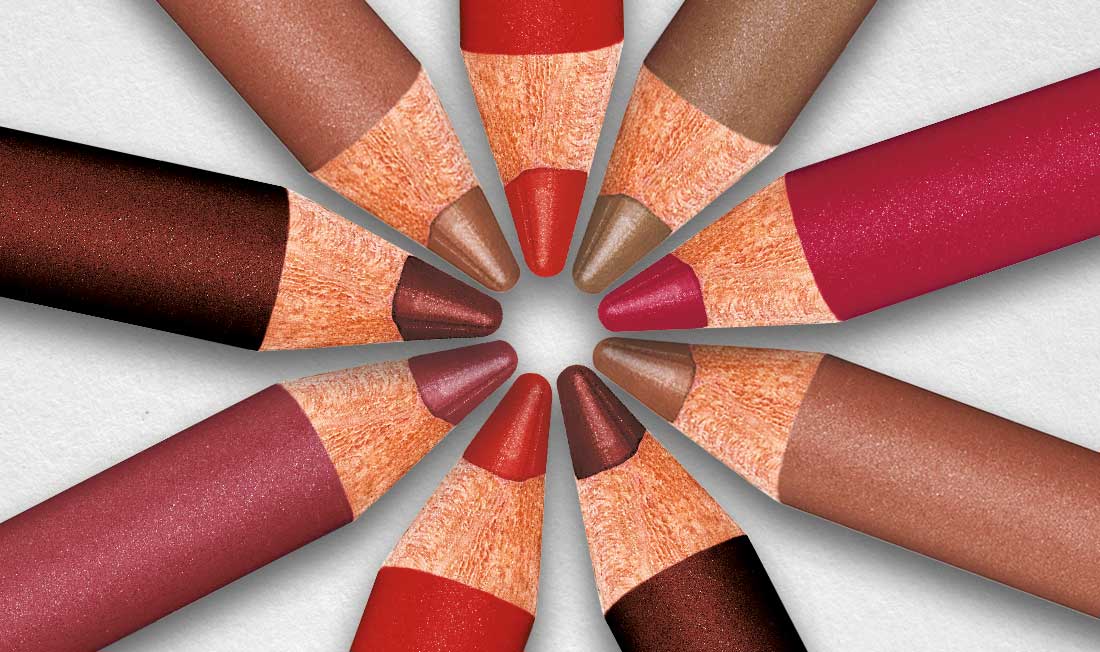 Lip liners
There are also new lip liners!
Rouge Elixir Lip Contour is your best ally for achieving perfect lips! Designed to go with the Rouge Elixir lipstick and available in 8 shades, it blends perfectly for luscious lips. Highly pigmented, this pencil adds definition to your lips while offering comfort and precision, helping your lipstick to last longer. Rich in camellia oil, its creamy formula glides effortlessly along your lips for flawless application. Discover its 8 shades.
How do I use it ? Line the contour of your lips starting from the upper corner towards the center.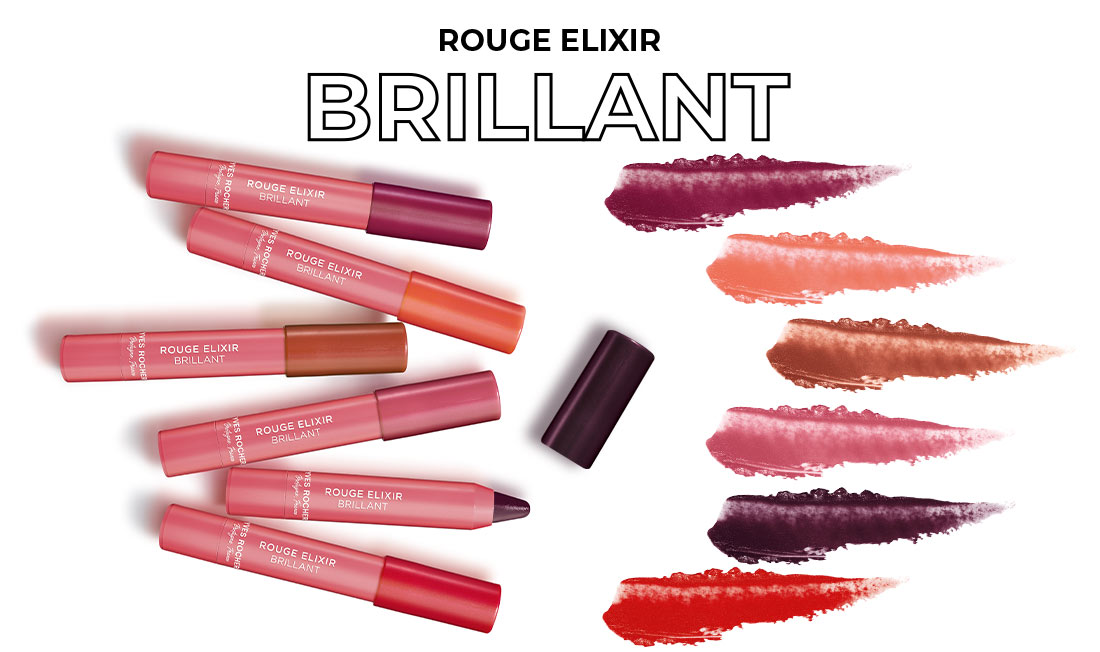 Rouge Elixir Shiny
Rouge Elixir Shiny, a lipstick for on the go, instantly cares for lips and adds color anywhere and any time.
This lip pencil will become your everyday companion to nourish and protect your lips while adding shine and color. Discover the Rouge Elixir Shiny here.