Do you know Green Heroes? Presentation of our already legendary range of super-eco- friendly products! 
You only have to listen to those who've tried them.
With an average score of 4/5, our solid shampoos have won you over! And it's easy to see why. They combine efficiency, sensoriality and respect for the planet.
After using it several times to properly test it out, I now can't do without it.
- 8Magacha8
My hair is less oily, my scalp doesn't itch anymore, I'm delighted.
- Nyny
It has been a revelation for me!
- Marie-Clementine
Solid Shampoos - Soft hair
Shampoos for all needs, in a cardboard box 60% recycled from our waste, and 100% recyclable.
Their motto, zero plastic means more beauty.
Our solid shampoos are sulfate-free, vegan and contain 99% biodegradable ingredients.
Result : they lather and smell good without harming the planet.
Their effectiveness relies on our active ingredients from Brittany:
Chamomile, known for its softening effects
Calendula, very rich in softening and antioxidant active ingredients
Peppermint, purifying and refreshing
Green Heroes do not stop there, since for every product purchased, a tree is planted by the Yves Rocher Foundation thanks to the Plant For Life program.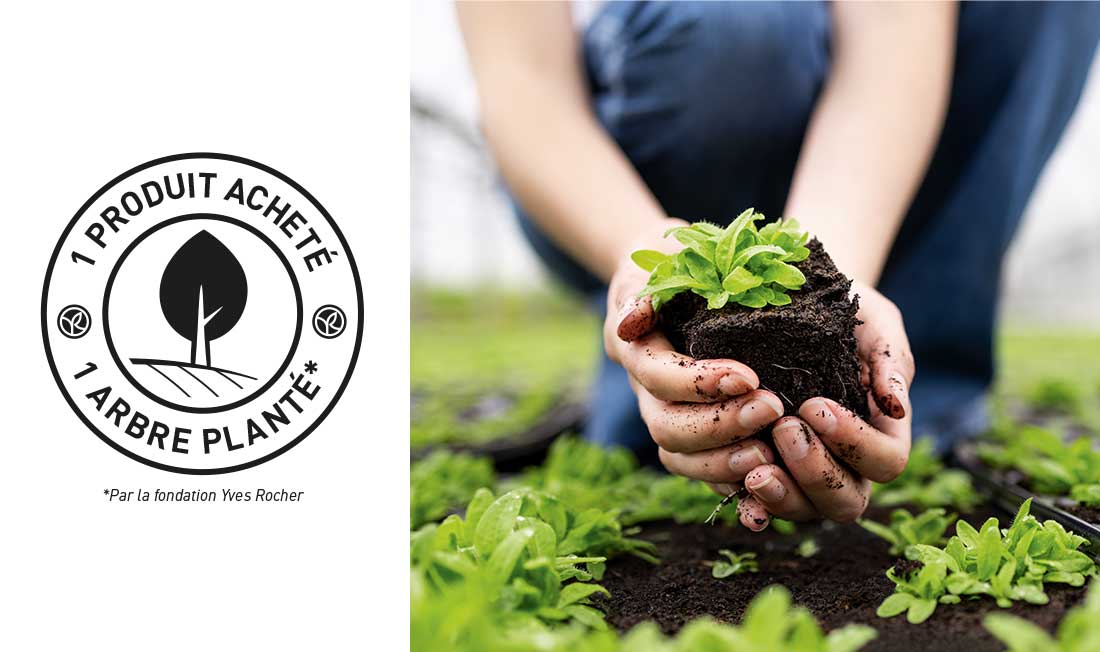 Did you know?
The Yves Rocher Foundation has already planted more than 100 million trees with a goal of 135 million trees planted by 2025.
Which should I choose?
Nutrition, softness, purity or shine, there is always a Green Hero solid shampoo to meet your needs.
The Nutrition Shampoo will be your ally to deeply nourish and restore vitality to your hair.
Do you want soft and shiny hair? Trust the Gentle Solid Shampoo.
The Purity Solid Shampoo purifies and cleanses the scalp. It detoxifies the hair and gives it lightness, freshness and softness.
Finally, if it's shine and softness you are after, you need Shine Solid Shampoo.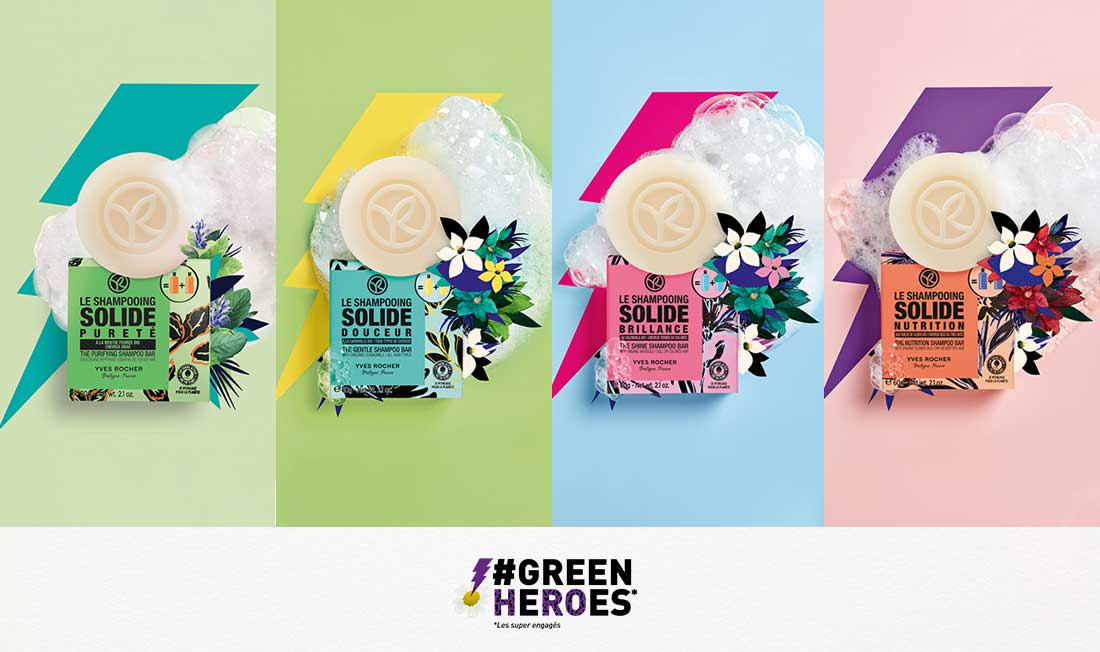 Solid Cleanser - Soft Skin
And now, the Green Heroes range is entering face care. Our 1st solid face cleanser looks like soap, but isn't!
Thanks to its ultra-gentle soap-free formula, it is in affinity with the natural pH of the skin. It cleanses the skin very softly with no feeling of tightness.
The skin is thus supple and comfortable. It is rid of impurities and traces of makeup, and regains its radiance.
Its added extra : a super creamy foam and a light and floral scent!