A face enhanced, skin curved and smoothed, fine lines blurred… We all dream of it! Our products from the Lifting Végétal range can make your dream come true!
Botanical Collagen that cares for the skin
Over time, the signs of skin aging increase and become more visible: the skin loses its radiance, it loosens, the oval of the face collapses. To prevent and correct the signs of aging on the skin, we have the care you need!
Considered a weed for its invasive nature, Ajuga Reptans is in fact a plant of character that hides amazing strength behind its hardy appearance. . It possesses surprising plasticity which allows it to grow quickly.
Our Botanical Beauty® researchers have discovered its potential and have successfully exploited its unique concentration in Botanical Collagen to produce an unprecedented and patented concentrate. They have shown that Botanical Collagen revitalizes cells and reinforces the skin's structure, increasing the cells' firming power and stimulating elastin synthesis.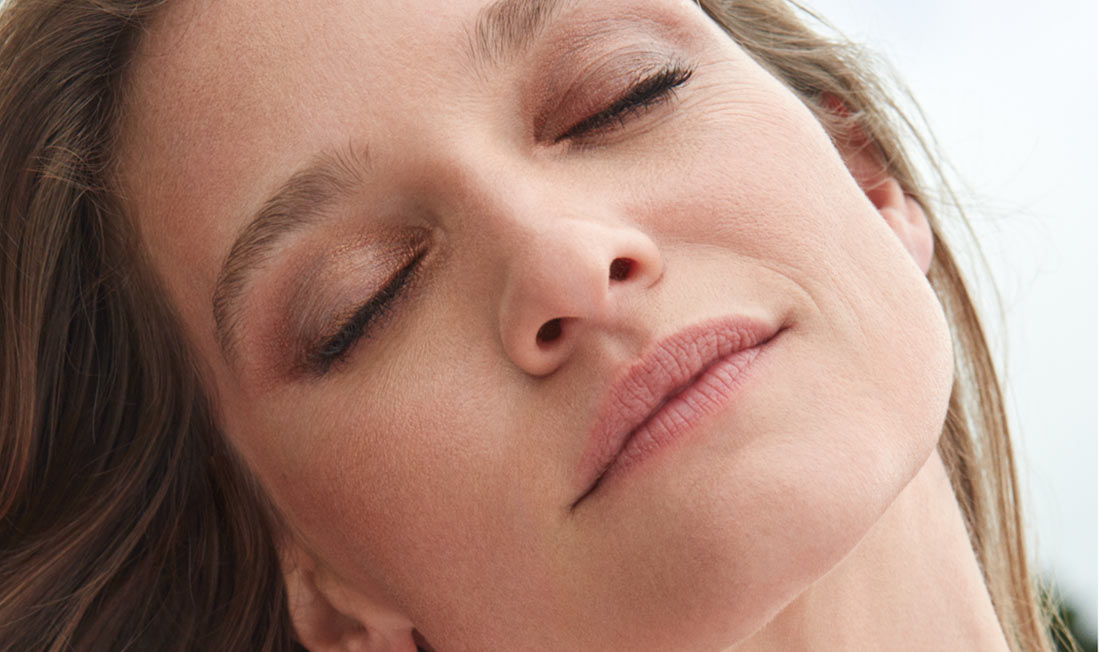 Innovative and ultra-sensorial textures!
For the Lifting Vegetal range, we wanted to go even further in our search for efficiency and a sensory experience. We have conducted intense research on our textures.
Our researchers were inspired by the skin's structure to create active textures with an immediate tightening effect. That's why our formulators have chosen ingredients of natural origin with firming power.
Alongside the Cutaneous Application laboratory, our specialists have evaluated the formulas to achieve an optimal lifting effect. After 2 years of research, our scientists have also developed innovative and ultra-sensorial textures, inspired by the skin's structure.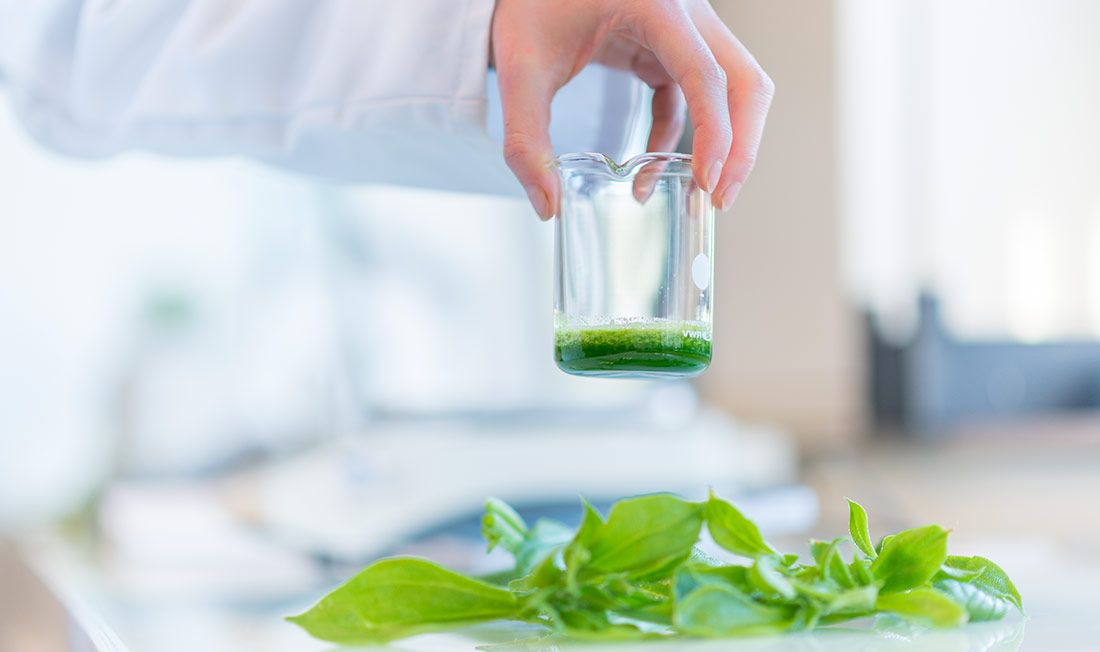 Ingredients of natural origin at the heart of the formula for the skin's comfort:
Seaweed extract to stimulate elements of the dermal matrix
Extract of Glacier Lettuce to stimulate cell mechanisms
Roman Chamomile flower water to soothe the skin
Extract of Cassava for an immediate tightening effect
A nutrition cocktail made from Coconut oil, Grapeseed oil and Shea butter for comfort
The power of natural glycerin for hydration
Natural esters, glycols and fatty alcohols to beautify the texture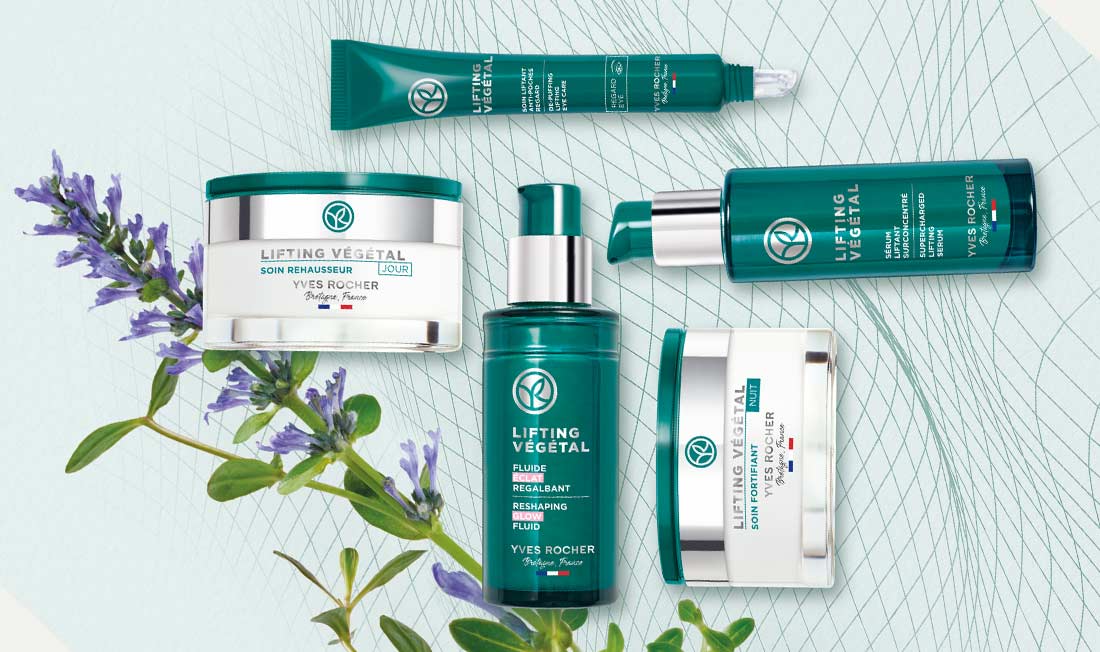 The Lifting Végétal range for an immediate lifting and sheathing effect.
What are you waiting for to test the #LiftingVegetal range?  Go for it!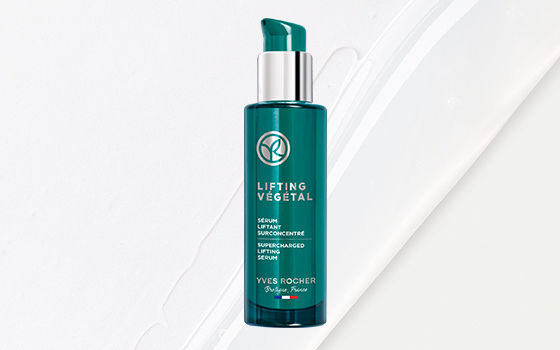 1
Supercharged Lifting Serum
Apply only 1 or 2 drops of our Supercharged Lifting Serum by using pressure movements to lift your whole face.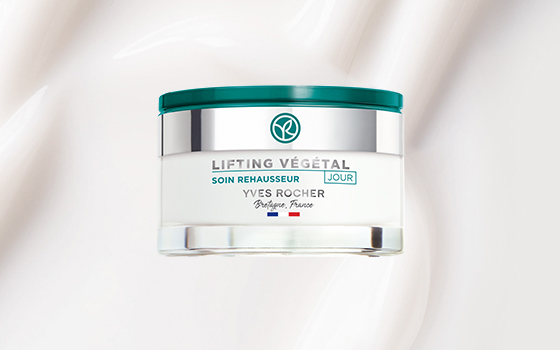 Massage the light cream texture of the Enhancing Day Care in the morning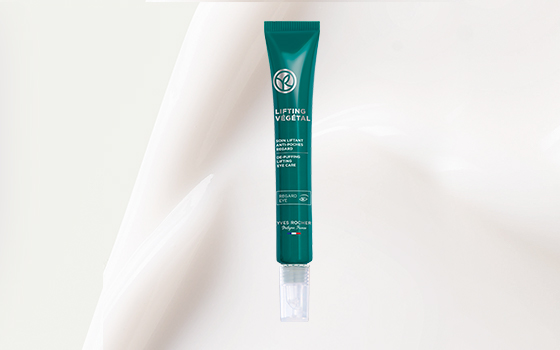 Gently apply the Anti-poche Lift Care to the eye area.