Get that summer feeling with our Monoi range and its addictive fragrance .
Monoi oil has a Protected Designation of Origin
Traditional Tahitian Monoi oil (Monoi de Tahiti) is part of an ancient beauty ritual for Tahitian women. It is synonymous with skincare, naturalness, and a heavenly scent that instantly transports you to the idyllic Polynesian Islands.
For more than 30 years, Yves Rocher has been supplying its monoi oil from a sustainable source. The delectably scented tiare flowers are harvested by hand as buds in the early morning, to best preserve their freshness. A controlled, precise procedure is used to transform them into monoi oil whereby they are infused in copra oil (sun-dried coconut pulp) for 10 days. The Tiare flower that is only found in Polynesia and is used to make Monoi de Tahiti products is certified and protected with a Protected Designation of Origin (PDO). This designation guarantees that it is authentic, high-quality and locally produced.
Did you know?
The Monoi line made its first appearance at Yves Rocher in 1988.
Escape with our Monoi range
Monoi is above all Yves Rocher's star scent for the summer. It can be found in our shower as well as hair and body products. So many opportunities to enjoy this scent that can instantly transport you to an exotic land.
Want to travel to the beaches of Tahiti in the shower? It's possible! It's up to you to decide which size of our Shampoo and Shower Gel suits you best:
Concentrated so it stays with you. The 100 ml Concentrate Shampoo is specially formulated to reduce your water and plastic consumption and your carbon footprint.
Also available in 200 ml and 400 ml formats for daily use in your bathroom.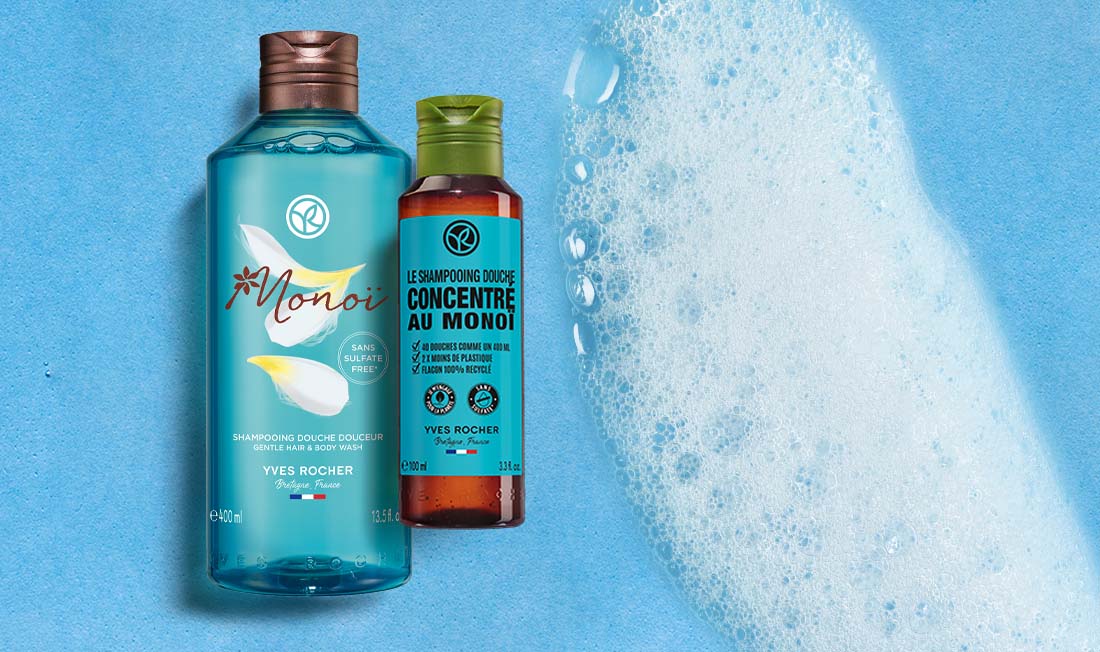 Our Oil body scrub boasts an enchanting scent and eliminates dead skin cells and impurities.
Your skin is smooth, soft and delicately scented. 
Its bonus :
Its ultra-melting oil texture transforms into a lotion when rinsed off.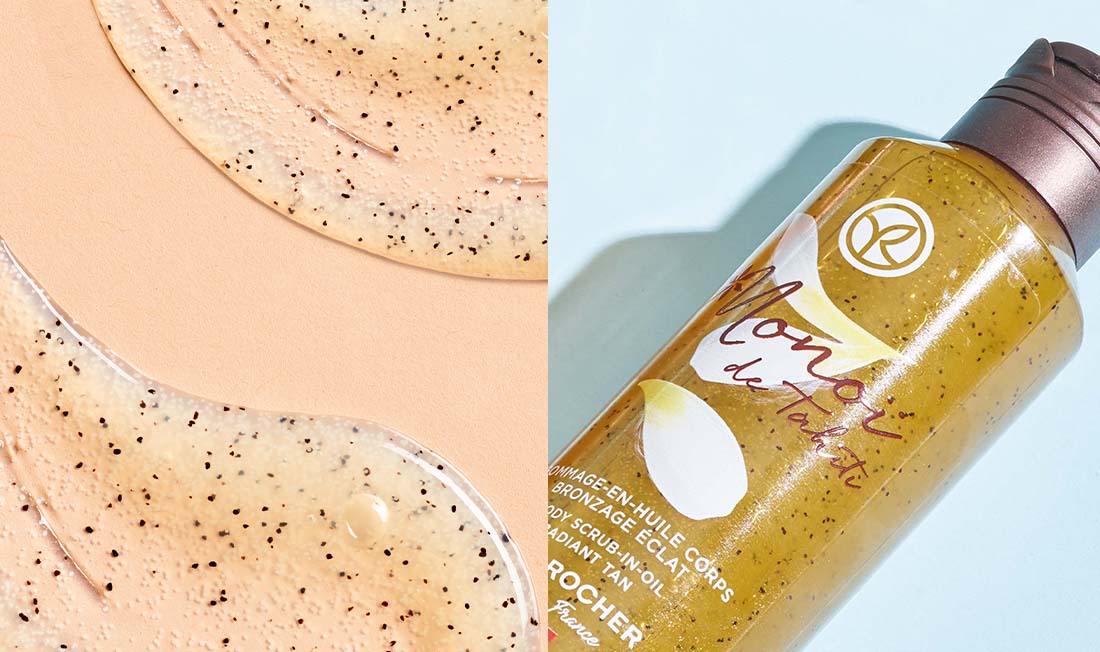 Prolong the pleasure throughout the day
Want to infuse your skin and hair a little more?
The Vague d'Eté Eau de Toilette will immerse you in summer heat and burning sand while offering a fresh seawater scent.
For even more freshness at any time of the day, our Scented Mist with 96% natural ingredients will be your must-have product.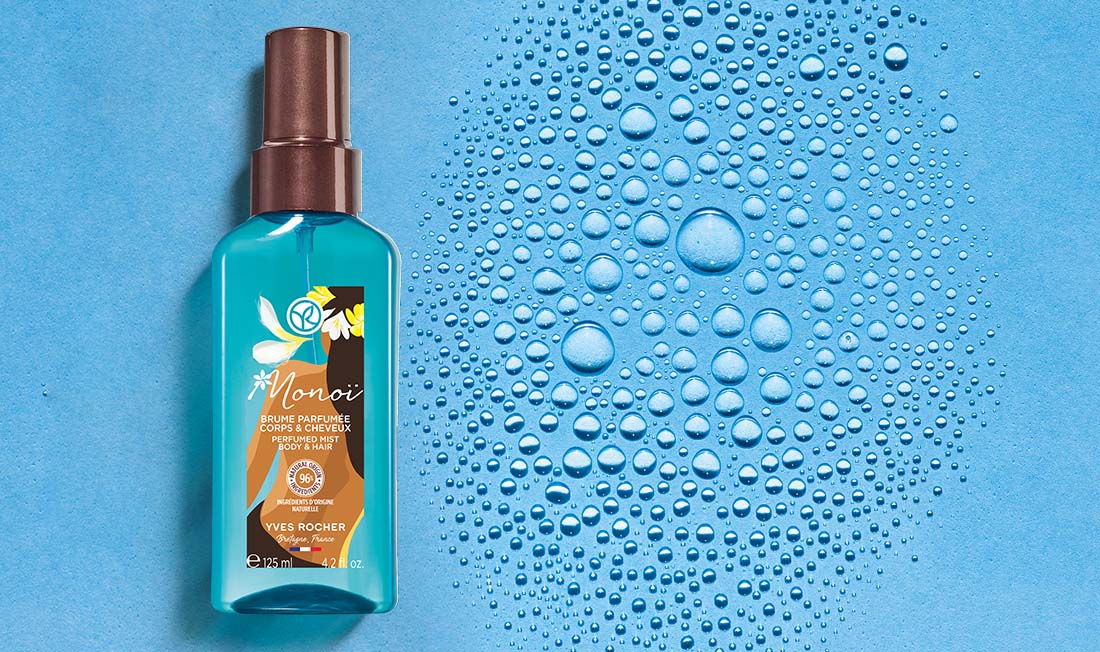 Your hands can also be pampered by our Monoi Range.
Make way for a handbag essential, the hand sanitizer! Its vegan formula with 98% natural ingredients won't dry your hands out.
After this step, it's important to moisturize and for this we can only recommend our Vegan, melt-in hand cream with 99% natural ingredients.